VG NEWS
Pioneering a Profession: Vlahovic Group Marks 10 Years of Professional Lobbying in Croatia
VG NEWS
Pioneering a Profession: Vlahovic Group Marks 10 Years of Professional Lobbying in Croatia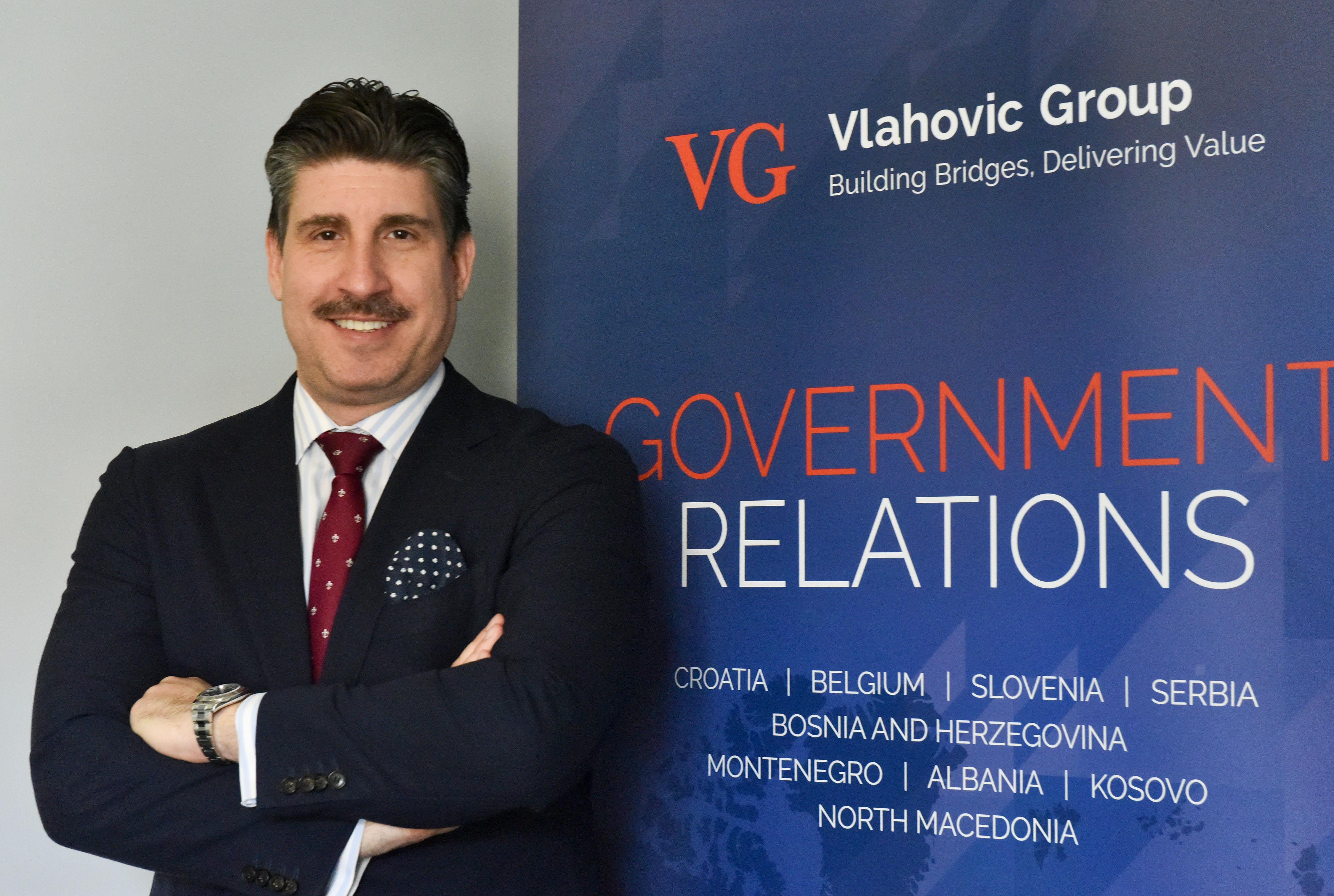 Zagreb, October 7, 2022 – Marking the 10th anniversary of the company, Vlahovic Group's CEO Natko Vlahovic shared his thoughts on the company and profession's development in an interview for News & Views Magazine by AmCham Croatia.
In the past twenty years, you have gained renowned international experience in lobbying practice, i.e. professional advocacy of interests. Although the term lobbying is used quite broadly, how would you describe what a professional lobbyist does?
You are right, the term lobbying is used quite pejoratively. In the narrowest sense, a professional lobbyist is a consultant with expertise in public policies, regulatory affairs and government relations. But it is essential to say that lobbying is not only done by professional lobbyists but also by interest associations, professional and foreign chambers, NGOs, trade unions, law offices, in house corporate lobbyists, and, of course, governments. One only has to look at the EU Transparency Register to get an accurate picture of what the lobbying scene in Brussels looks like. The register is mandatory for everyone who wants to influence EU policies and legislators. There are up to 30,000 people lobbying in Brussels, and only a part of them are professional consultants – lobbyists. Lobbying, like public relations or law practice, has its methodology, high standards of transparency and business ethics. It neither begins nor ends with arranging a meeting, and the perception of sitting at dinner parties is entirely wrong. However, unlike movies, lobbying is an office job. It requires a lot of analytics, research and study of matter. So, there is a lot more work on the case in terms of preparing a strategy on how to lobby, with whom and when, preparing arguments and various communication tools, and creating a win-win situation for both parties. There is a lot of this work, let's call it detailed, precise work so that you can come up with an argument and convince someone that you have the right solution.
You have touched upon the EU Transparency Register. What is the legal regulation of lobbying in Croatia?
Legal regulation of lobbying is one of the critical anti-corruption measures. Professional and declared lobbyists, such as Vlahovic Group, are at the forefront of demands for transparency and legal regulation of lobbying. Last year, the government established a working group to draft a bill that should regulate access to political decision-makers. We believe it will contribute to the understanding that lobbying is an integral part of the democratic process and that lobbyists can help to see the implications of the solutions proposed by the legislators better and in advance. I think a significant step forward would be the introduction of a mandatory public register to bring unregistered lobbying into the sphere of illegal pressure on decision makers. After all, many countries in the EU have such laws, even some neighboring non-EU countries.
Besides Brussels, another "lobbyist bubble" is Washington DC. How is Washington different from Europe?
Surely. I had the opportunity to work in both capitals and get to know the scene intimately. Washington DC is the "birthplace" of lobbying and K Street sets the trends. American companies came to Brussels with their lobbying style, but they had to adapt and fix cultural differences. Almost every government uses lobbyists in Washington as they are part of the political fabric of the city. While the practice in the US is that lobbying services are associated with and provided by law firms, in Brussels, lobbying firms usually provide a broad spectrum of communications services, including digital advocacy and grassroots lobbying.
You started your career in diplomacy in Washington, you represented the interests of Croatian craftsmen in Brussels working for the chamber, and since 2012 you have been running your own company. How much does experience from different perspectives help?
For ten years now, Vlahovic Group has been representing and advocating the interests of the private sector before public authorities in Croatia, Brussels and the Western Balkans. In principle, previous experience of working in the public sector is very important for a lobbyist. And for the sake of understanding the methodology of work of public services and for the easier establishment of contacts. Equally important is the understanding of the interests of business entities and effective client management. We always try to win for our clients and find the best possible solutions that are acceptable. But for a good lobbyist, passion for an in-depth understanding of political processes is an essential ingredient.
How much have the expectations of professional lobbyists changed in the past ten years?
Clients are looking for help with much more complex projects than before. The political environment has changed tremendously after Covid. Issues have changed. Digital, energy, environment and defense sectors are hot now. More in-depth expertise across all sectors is crucial. Vlahovic Group has recently formed the Advisory Group with experts from various public policy fields and appointed former president H.E. Ivo Josipovic as the Chairman of the Advisory Group to help us navigate the region. In general, since we joined the EU, most decisions are made in Brussels, and companies should shift their focus to Brussels but also engage in influencing Croatia's position so their voices can be heard as soon as the EU drafting phase or national implementation phase starts, depending on the type of the legislative act.
Where do you see Vlahovic Group in ten years?
The Western Balkans is the area of our interest. That's why Vlahovic Group is expanding to Serbia and we have set up a new company there together with our partners. We believe that AmCham members, who in principle pay a lot of attention to compliance, will recognize that they can get top-quality lobbying services from us in Serbia as well. As for Croatia and the region, we wish to raise awareness of the positive aspects of the lobbying profession among political decision-makers and companies. We believe this will lead to the further professionalization of the lobbying scene and contribute to the transparency of political processes.
Link to the full article (pages 16-17).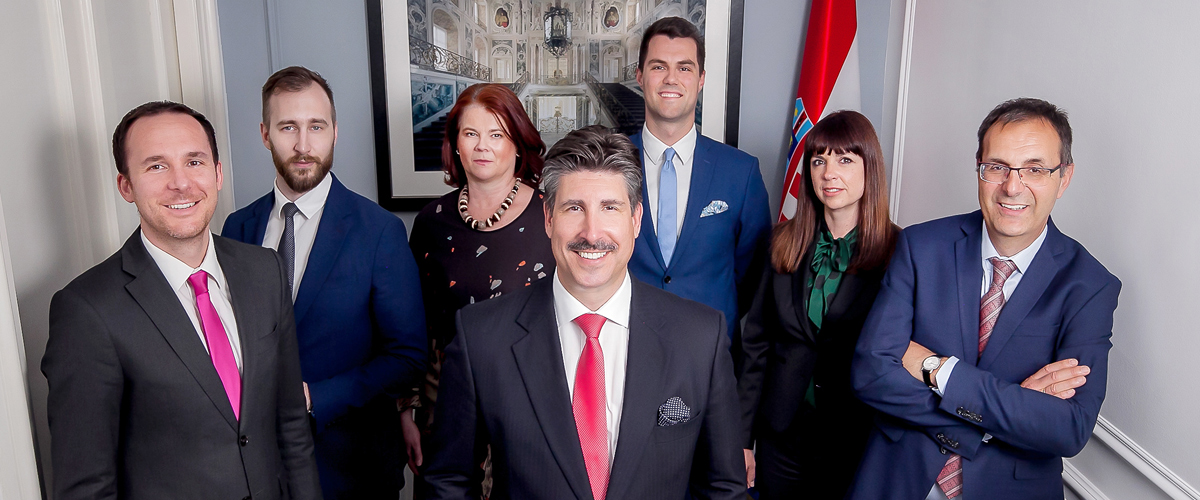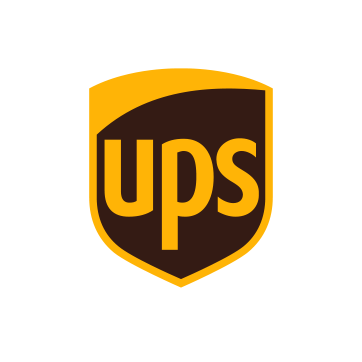 Wojciech
Arszewski
Public Affairs Director CEE, UPS

VG in Croatia has always supported us timely in a very professional manner. Great team with the right mindset and attitude.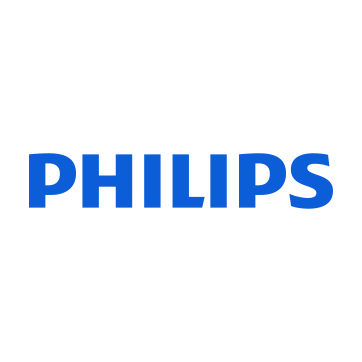 MIROSLAV SABAN
Head of Government/Public Affairs for CEE and Russia, Philips
Vlahovic Group is a very engaged team of professionals with a high level of responsiveness and hands-on management. They help clients attain relevant information from business and political sectors in the Western Balkans.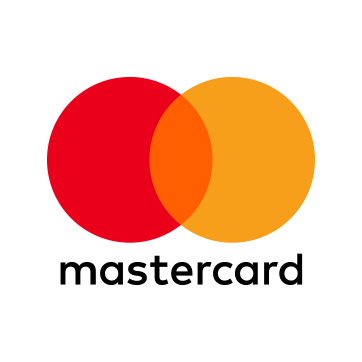 Joana Sánchez
Klosinska
VP CEE Public Policy, Mastercard
Working with VG for over 5 years we encountered many opportunities where strategic positioning and engagement support was essential. Each and every engagement was met with the highest level of professional dedication, energy and passion. Excellent understanding of the EU and national regulatory landscape as well as our company's business objectives.

Marek
Matraszek
Chairman, CEC Group
We have been leading the government relations industry in CEE since the early 1990s, and would not be where we are today without strong, professional and reliable partners. The Vlahovic Group has always exceeded expectations, and we are only too pleased to recommend them to our clients.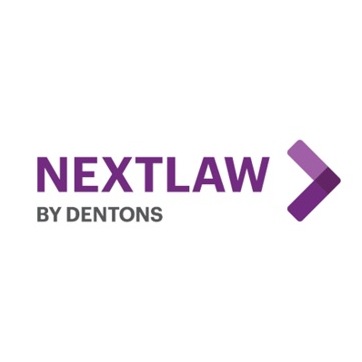 Paul Hatch
CEO - Nextlaw Networks,
Senior Advisor - Dentons
Vlahovic Group is a charter member of the Nextlaw Public Affairs Network and we could not be more pleased with our association. Vlahovic Group is one of a very select group of leaders in the public affairs arena, not just in Croatia, but throughout the Balkans. We have worked on several projects with VG, all with great success and outstanding results.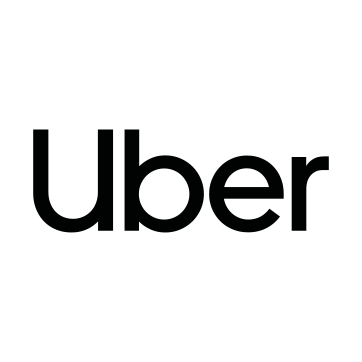 Mark Boris
Andrijanic
Head Public Policy CEE, Uber
Uber CEE hired Vlahovic Group just before we entered the Croatian market in 2015. Their highly professional team helped us secure a successful launch and lay the foundations for a digital transformation of the entire taxi market in Croatia.

NEWS from Zagreb's St. Mark's Square
Vlahovic Group sends a biweekly political update on the activities of the Croatian Government (schedules and notable news). The update includes a listing of the activities of the PM and other members of the Government, new appointments, a selection of press releases by different Governmental departments and executive agencies. By subscribing, you agree to recieve this newsletter. You can unsubscribe anytime.